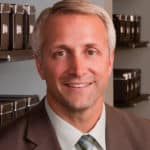 The annual Youth-of-the-Year Awards, presented during our community's All Service Club Lunch at the Boys & Girls Club of Corvallis last Friday, was such a treat. Congratulations to Trevin Davis, Claudia Garcia and Emeilia Gallardo for sharing your inspiring and courageous tales.
Our Fellowship Committee held a fantastic fireside last Friday, Italian Dinner Night. The food was exquisite, the vino delightful and the company was second to none. Plus, we helped Austin celebrate the Chinese New Year, the Year of the Dog.  Oh! Guess who won the Drive-a-Ferrari contest?
This Friday, the Pastega Lights Task Force will meet at 11am prior to the start of our Club. Everyone is invited and welcome to be part of the conversation.
During Club, Van Melick will recognize our Middle-School Students of the Month. David Zajieck will deliver his mini-vocational. Rob Thurston will share the sustainable success of an international service trip 5 years ago from members of the Rotary Club of Corvallis. Don't miss it! In service, Mark
Your leadership team's mission is to enhance your Rotary experience. If we accomplish this singular goal, it will be a successful year.