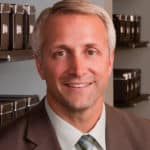 Last Friday, we welcomed Dr. Richard Tirrell to our Club. Richard was born in Flint, Michigan. He is a retired anesthesiologist and US Nay veteran. Richard and his wife of 49 years, Mary Anne, moved to Corvallis to enjoy their daughters family & grand kids.
Corvallis School District Superintendent, Ryan Noss shared some videos produced by students that helped explain our school system needs and opportunities. Per usual when Ryan speaks, he asked the group to talk among themselves to discuss the characteristics of their favorite teacher.
This Friday, our own member and Benton County Chief District Attorney John Haroldson, will share Benton County Health statistics. This presentation will help augment other presentations we have seen this past year on the heath risks and opportunities within our communities. I'm bummed that I will miss it, as I will find myself in Ashland, OR (for the first time!) participating in our annual Rotary District Conference. In service, Mark
Your leadership team's mission is to enhance your Rotary experience. If we accomplish this singular goal, it will be a successful year.