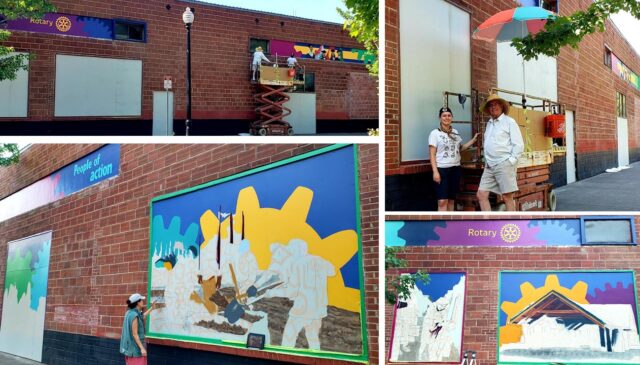 One of the goals for Helen Higgins year as Club President was to increase community awareness and knowledge of who Rotary is and what we do. The plan was developed to create a beautiful mural that will help spread the word of Rotary. We wanted to tell the story that Rotarians are people of action, driven by the desire to demonstrate Service Above Self, to create opportunities, strengthen communities, and find solutions to the tough challenges that affect people around the world.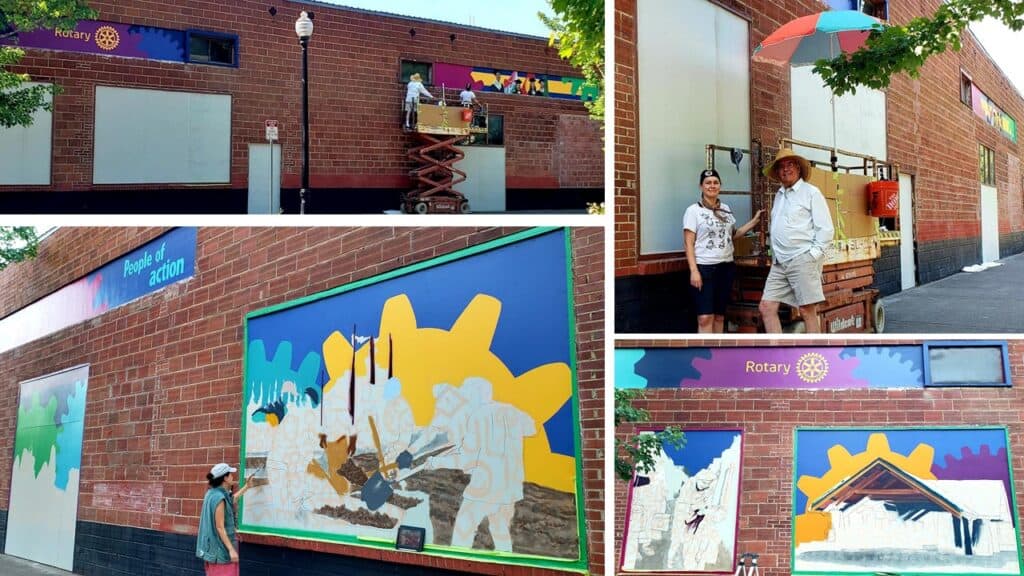 We hope to convey, through imagery, that Rotary clubs tackle projects of every scale and inspire fellow Rotarians, friends, neighbors, and partners to share their vision, exchange ideas for lasting solution, and take action to bring those ideas to life. By increasing the public's understanding of Rotary, we're strengthening our ability to make an impact in our community and communities around the world.
This mural will be a collective part of the Corvallis Mural Project which seeks to establish a comprehensive network of mural activity and engagement by muralists, property owners, and the community.
We are thrilled to have Eileen Hinckle as our muralist. Eileen has been working as a mural artist since 2012. She grew up in the Willamette Valley and is currently based out of Corvallis, Oregon. Her painting style is influenced by the seven years she spent living in South America, where she learned from and participated in diverse communities of muralism and street art.
A BIG thank you to Eric Blackledge (member of the Thursday Rotary Club) for providing the wonderfully diverse canvas for our project!
Make a trip down 1st street (corner of First and Jefferson) over the next month and watch our story unfold.