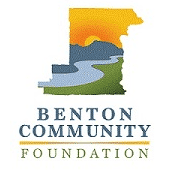 The Rotary Club of Greater Corvallis has committed $15,000 to the Benton Community Foundation's 2021 grants process toward bettering our communities with a focus on local children and youth. The check presentation is being held during the Club's virtual meeting at noon on Friday, April 16.

The 100-member Greater Corvallis Rotary and Benton Community Foundation are asking for the community to participate in this matching challenge to grow the $15,000 Rotary Club donation into $45,000 by Friday, May 14. The goal is to inspire the community to give a little bit more, so together we can have bigger impact through the Foundation's grant programs that benefit children and youth.

Those considering making a gift toward the Benton Community Foundation match, can go to the following link: https://secure.bcfgives.org/donate.html and, under the fourth option in donating to an existing fund, click on the Rotary Community Grant Match 2021.

Rotary Club President Helen Higgins said, "Over the last year, our Club has been creatively adapting to the limitations of the pandemic by moving events virtual, like the drive-through Halloween tunnel, the holiday craft fair, and Easter Bunny visits to Rotarian families and local businesses. Now we have chosen to help fill the gap in meeting the Foundation's many child and youth related grant requests."

Benton Community Foundation Executive Director Chris Quaka said, "This gift will help address the fact that for every three dollars requested of us for youth programs, there is one dollar to meet that need. It was great to get a call from Helen on behalf of the Rotary Club to partner on this $15,000 and develop a matching gift challenge from other service Clubs and community members."
"Great things happen when we all work together to solve problems," said Higgins. "This is a perfect example of our Rotarians in action to meet local needs."

The Benton Community Foundation was founded in 1953 by visionaries dedicated to helping children in Benton County, Oregon. Robert Johnson, then owner and publisher of the Corvallis Times, donated $1,000 to the newly minted charity. Mr. Johnson's gift of
$1,000 together with a gift from the Corvallis Rotary Club of $1,500 allowed the foundation to begin operating in 1954.