Service Above Self is Rotary's principal motto, which means that every Rotarian is responsible for finding ways to improve the quality of life in his or her community and in those around the world through service. The Community Service Project Committee works to provide local hands-on community service opportunities for our members and their families to participate in. In the past, The Greater Corvallis Rotary Club has done several hands-on projects, such as helping to build a Habitat for Humanity House, cleaning garden beds for Starker Arts Garden for Education, raking leaves for Trillium Farm Home for Children, and painting shelters for Community Outreach Inc.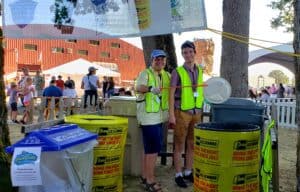 Community Service Projects
July / August
Benton County Fair
August
Special Friends Picnic
September
SAGE Garden
Fall Festival
October
Pastega Holiday Lights
November
Pastega Holiday Lights
December
CARDVA Toy/Gift Transport
Children's Holiday Craft Fair
Trillium Giving Tree
January
Celebrate Corvallis
OSU Gymnastics
February
OSU Gymnastics
Benton County Schools Career Convention
March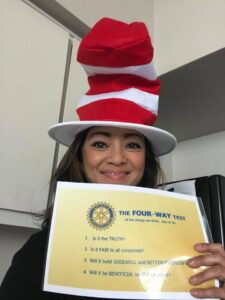 Dr Suess, Elementary School reading
Middle School Essay Contest Grading
Habitat for Humanity
April
Corvallis Half Marathon
Rotary Community Service Day
May
Stamp Out Hunger, Food Drive (Post Office Food Drive)
June
Girls on the Run 5K
Transition to new Rotary Year.
Special thanks to all of the Rotarians who helped last year!