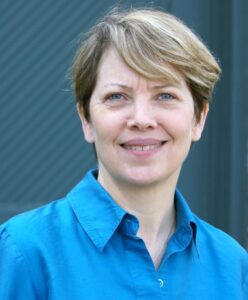 Melissa Carter-Goodrum is an active retiree.  She worked for 25+ years as an instructional systems technologist and learning consultant in both academic and corporate settings.   After moving to Corvallis three years ago and working virtually for awhile, she chucked it all to become more involved in the Corvallis community.  Melissa is a 2019 graduate of Leadership Corvallis, a board member of Corvallis Housing First, a member of Zonta, and a volunteer for CARDV.   She is the Steering Team Lead for The Power of 100 People Who Care.
Title:  Creating a Giving Circle:  The Power of 100 People Who Care
Summary:  Giving circles use a philanthropic model that has become increasingly popular.  They're efficient, impactful, and have a strong sense of community.  But how do you start one, get people to understand how it works, recruit givers, and make sure the donation process works smoothly?  The Power of 100 People Who Care is a giving circle that benefits nonprofit agencies in Benton County.   In this presentation you'll hear about how we started, how our giving process works, how our membership has grown, and the impact we've had so far on local nonprofits.  And, how you can get involved!