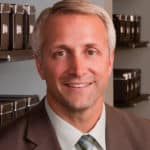 The 2017 Benton County Fair starts this week. Rotarians and their circles of influence will contribute 600 volunteer hours to staff the ticket booths and recycle stations. That is the equivalent of one Rotarian volunteering for 24 consecutive days and nights without a break! This is a classic illustration of the power held within our Rotary family. We have proven our ability to quickly mobilize, accept challenges, and be held accountable to serve our community.
I am amazed at the countless sacrifices our Club members make week-in and week-out to help others.  Thank you for your consideration of others. Which is a good segue to my final thought: with this hot spell upon us, please take care and be mindful of those around you that could use a helping hand.
In service, Mark
Your leadership team's mission is to enhance your Rotary experience. If we accomplish this singular goal, it will be a successful year.