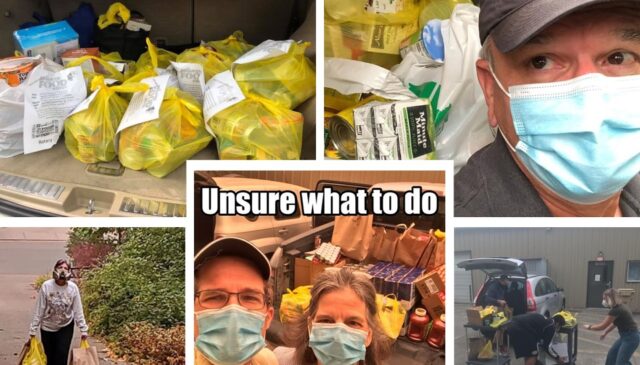 Thank you to our community and fellow Rotarians for a successful food drive (even with a limited amount of members participating due to all the smoke and hazardous air quality). According to Sheila O'Keefe, Executive Director of the South Corvallis Food Bank, 799 lbs of food was delivered to their facilty on Saturday. "Lot's of good stuff we can really use!"

Club members reported very generous neighbors. Kim and Tom Nelson, with the help of Richard Tirrell, collected over 20 bags from their Willamette Landing neighborhood. Gerry Kosanovic collected from 13 of 26 homes. Tiffany Bailey reported that she and her daughter Zoey picked up a good haul from her neighbors. Other Rotarians participating this past weekend included; Claudia Hamilton, Andy Tucknott, Daniel Sidder, Lee and Michelle Eckroth, and Inge King. Special thanks to Inge, Gerry and Claudia for coordinating things!

If you missed this opportunity – fear not – we are doing this again in October. Stay tuned for updated flyers and information. In the meantime, come to our September Final Friday Fellowship Event (September 25 at the Rotary Shelter at Willamette Park, from 4:00pm – 5:30pm) and pick up your bags (and your new Rotary T-Shirt).