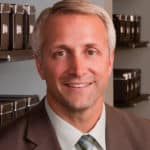 Last night's Changing of the Guard was a wonderful culmination of a fantastic journey in Club leadership that started over two years ago while attending the Rotary International conference in Seoul, South Korea. Dawson, Shannon & Sara were wonderful hosts at 4 Spirits Distillery and the Fellowship Committee did a phenomenal job in the preparation of the evening's events.
In addition to our weekly meetings, we were busy serving our community 3-out-of-4 weeks of each month. We recognized 12 Paul Harris Fellows and more than doubled our average foundation giving per member compared to our goal. We welcomed 14 new members into our Club. Unfortunately, we had to say good-bye to 22 members.
I believe our Club continues to be a vibrant and active Club. I look forward to building on the good work done this past year. Good people coming together to do good things. That's my Rotary.